Client installation on Ubuntu devices
The deviceTRUST Ubuntu Client can be downloaded by following the steps on the deviceTRUST Client Extension Download page.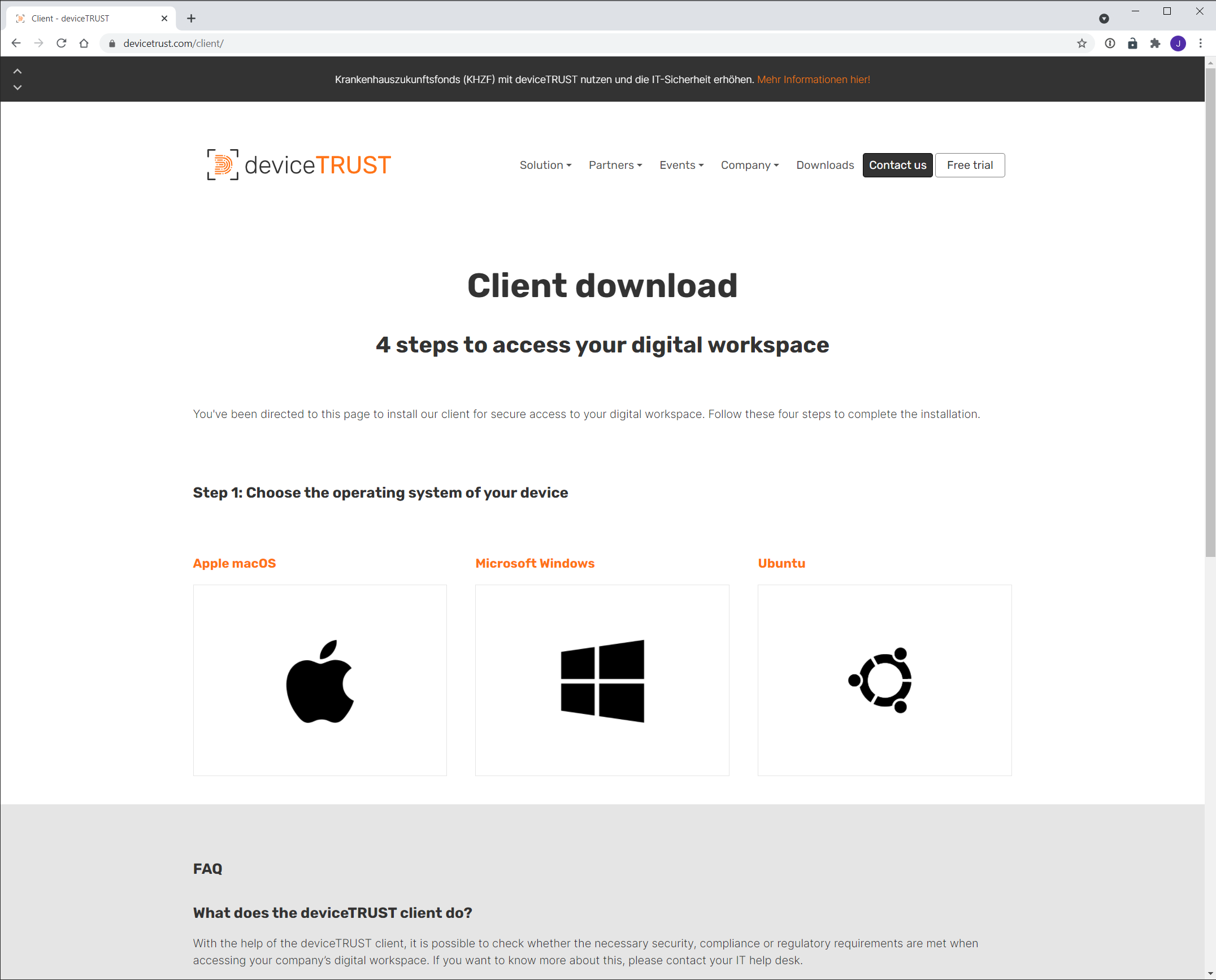 To access the installer, double click on the downloaded 'dtclient-linux-amd64-release-W.X.Y.Z.deb' file.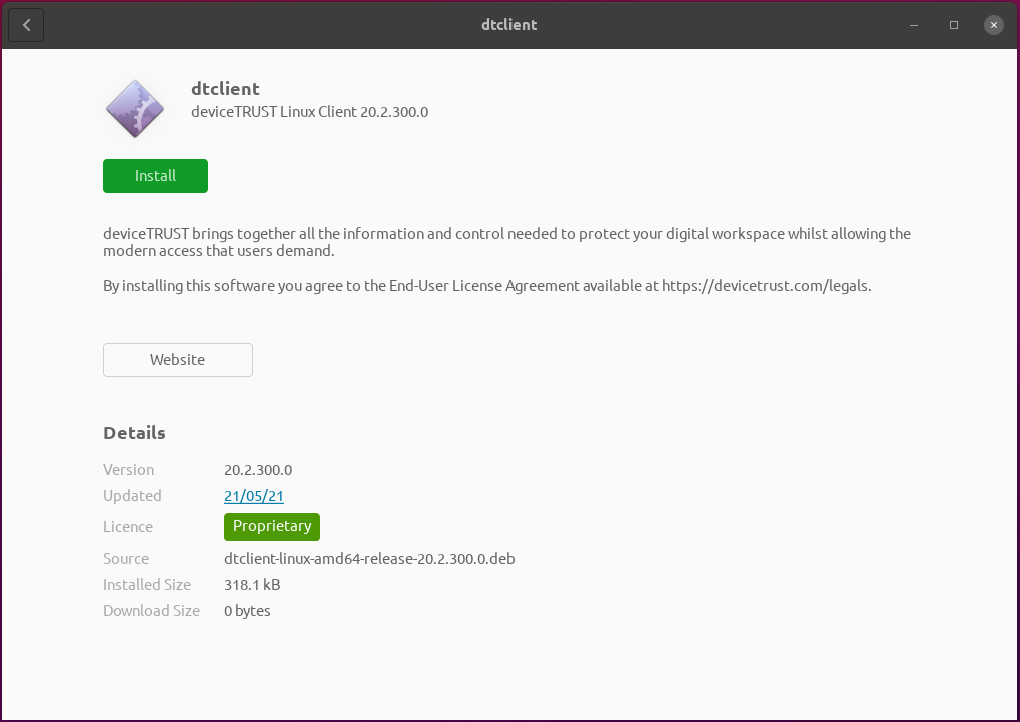 Click Install to complete the installation. An Authentication Required popup will be displayed and administrative credentials must be entered.